As a general rule, annual sales objectives are agreed. They may consist of specific sales figures or of percentages of increase in sales. It is also possible to reach a certain market quota in a specific contract territory. However, it should be defined in the contract how exactly the market share to be used as a base will be calculated.
If a sales objective is not reached, the distribution or agency contracts usually foresee that the contract territory can be reduced or that the company has the option of appointing another agent or distributor in the contract territory in question.
An important legal consequence of failure to meet a sales objective is the loss of the right to compensation for clientele and to damages. This is the case if a failure to meet the sales objectives was expressly foreseen in the contract as a significant reason for early termination. According to the legal provisions and to case law, a commercial agent or authorised distributor loses his right to compensation or damages if he has breached any of his essential contractual obligations.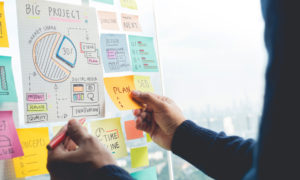 However, this regulation is not applicable in all cases. For example, Section 1 of the Regional Court of Barcelona (Audiencia Provincial de Barcelona) recently had to decide a case in which a long-term commercial agency contract was terminated by the company because the commercial agent had not met the sales objectives foreseen under contract. The court considered that the commercial agent was entitled to compensation because, although it was proven that he had not reached the minimum sales agreed, the sales objectives foreseen in the contract should not be considered as binding.
The court concluded that the commercial agent had not reached the minimum turnover agreed in any of the years of the contract during the term of more than 10 years thereof and that this had not been denounced or reprimanded by the company at any time. In addition, the sales objectives had been set at an unreal level, meaning that they could not be more than non-binding, "mere desired sales" for the contracting parties.
Although the court recognised in its decision that it was an exceptional case, it did not consider that the failure to meet the sales objectives agreed under contract was sufficient cause for termination based on the contractual relationship developed between the parties. Consequently, the court confirmed both the compensation for clientele claimed by the commercial agent and the damages due to failure to comply with the notice period.