Daniel Cano has been practising since 2007 as a lawyer qualified to practise in both Spain and Germany in the firm's Palma de Mallorca office. He specialises in real estate law, with particular emphasis on urban development and financing of large-scale real estate transactions. Daniel Cano is bilingual in Spanish and German and also counts English among his working languages.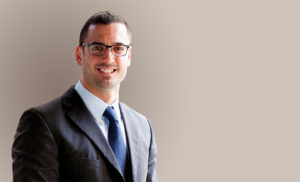 He has been a member of the Balearic Islands Bar Association (ICAIB) since 2008. He is also a member of the Asociación Hispano-Alemana de Juristas (AHAJ) and the Braunschweig Bar Association in Germany.
Stefan Meyer, who heads the Real Estate Practice Group at the firm, says: "It is with great pleasure that we announce the promotion of Daniel to partner of our firm. Over the years Daniel has continuously demonstrated his commitment, dedication and professionalism. He has gained the respect of our clients and of colleagues inside and outside the firm. Our office in the Balearic Islands has a predominantly foreign clientele and is undoubtedly reinforced by this appointment."
Monereo Meyer Abogados has a team of 60 people, 35 of whom are lawyers or tax consultants. The majority of them are qualified to practice law in different jurisdictions, which is of great value to clients with international business, especially from German- and English-speaking countries. The firm has offices in Madrid, Barcelona and Palma de Mallorca.