Real estate law has traditionally been one of the firm's strongest areas of expertise. Open-ended real estate funds, institutional investors, banks and insurance companies, as well as project developers, specialised shops, shopping centres and hotel chains trust our real estate team as a reliable partner for their transactions and financing in Spain. In 2007 and 2008, the firm was recognised as a "leading firm" in real estate by Chambers Europe.
We not only guide our clients through their transactions, we also assist them in all matters which their real estate assets subsequently require in Spain. In particular, we help with the management of real estate assets and optimisation of cash flow as a result of our expert advice in the lease, administration and operation of real estate assets.
Private investors, to whom we provide specific advice, not only from our office in Mallorca, also appreciate our 360° perspective in the real estate sector and our profound knowledge of the different markets and peculiarities of the Spanish real estate sector.
Recognitions
Chambers: "Excellent recommendations from clients, who applauded the team's 'international real estate experience, capacity to adapt to the clients' needs, and great negotiation skills'. Competitors were equally impressed by the firm's efforts to reinforce its real estate practice and its noteworthy increase in activity in the retail field'. Sources additionally noted the group's 'first-class international clientele, particularly German corporations, as well as major retail players and real estate funds'".
References
Real Estate Transactions - Notable Projects
Publications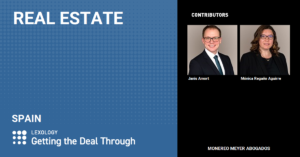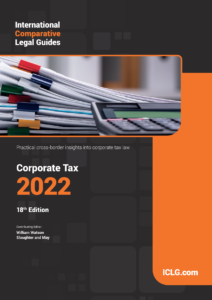 Real estate partners Janis Amort and Mónica Regaño Aguirre, authors of the latest Lexology GTDT - Real Estate 2023 (Spain: Real Estate 2023), shed light on key aspects of real estate law in Spain here: Compare - Getting The Deal Through - Lexology.