In providing legal advice, our starting point in the early stages is to place ourselves in the position of the members or clients that may be affected by restructuring operations. We implement such operations by means of our interdisciplinary team of experts in different areas, such as commercial law, tax law and employment law.
Our clients include major corporations, family businesses and SMEs from all kinds of sectors. If the company is currently insolvent or its insolvency is imminent or inevitable, we carry out the necessary steps and actions to present the application for a court declaration of insolvency, assisting our clients in such proceedings and maintaining our advice services until the process of winding up the company ends.
The advice services that we offer in this area include:
Application and processing of an insolvency, under all sections.
Reporting and enforcing creditors' receivables during the insolvency.
Directors' liability in the event of an insolvency.
In turn, our lawyers have on-hand experience as receivers-in-bankruptcy, which is a great advantage, particularly in cross-border insolvency processes and when providing our services to foreign receiverships.
Publications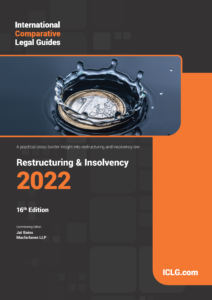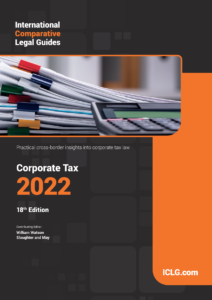 José María Rocalba, head of our Insolvency Department, is the author of the latest International Comparative Legal Guide - Restructuring & Insolvency 2022 (Spain: Restructuring & Insolvency Laws and Regulations 2022). In this report, he sheds light on key aspects of restructuring and insolvency law in Spain: Restructuring & Insolvency Report 2022 Spain (iclg.com).