On 24 November, Royal Decree-Law 27/2021, of 23 November, approved by the Spanish Council of Ministers, was published in the Official State Gazette (BOE). It extends specific financial measures to support economic recovery.
The approval of this Royal Decree is in line with the temporary extension of aid considered by the European Commission in its Decision of 18 November 2021. In addition, legislative reform of the Spanish insolvency regime is in progress in the context of the transposition of Directive (EU) 2019/1023 of the European Parliament and of the Council of 20 June 2019 on preventive restructuring frameworks, the discharge of debt and disqualifications, and measures to increase the efficiency of procedures concerning restructuring, insolvency and discharge of debt.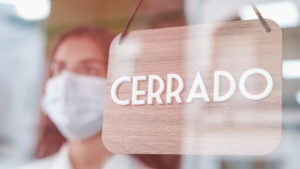 According to the preamble of Royal Decree 27/2021, the pandemic's persistence in Europe and the vulnerability of companies in certain sectors require an extension of certain exceptional measures, which in some cases have been extended since March 2020.
The aim is to continue supporting recovery and solvency so that companies can take advantage of what the Spanish government considers a new environment of economic growth. As a consequence, the Council of Ministers has approved the extension of all corporate aid and moratoria approved during the pandemic which were set to expire on 31 December.
Among other measures, and with respect to insolvency, the Royal Decree-Law establishes the following:
An extension until 30 June 2022 of the exemption from the obligation of a debtor in an insolvency situation to request a declaration of insolvency.
An extension until the same date of the non-admittance for processing of requests for mandatory insolvency proceedings submitted by creditors.
An extension to financial year 2021 of the exceptional measure established in Law 3/2020 on the exclusion of the results for the purposes of determining legal cause for dissolution due to losses.