The importance of environmental protection and renewable energies is still increasing, which produces regulations that are becoming more complex and demanding.
Our experience in environmental law allows us to advise our clients in auditing processes related to pollution and contamination, and other environmental obligations. Renewable energies have become one of the main sources of energy, are constantly increasing and will be of essence in the future. This is why we are specialised in everything related to the financing of solar and wind farm projects and provide legal advice in project development and execution.
Our lawyers ascribed to the Environmental department contribute all their experience, acquired in project consultancy, particularly solar and wind farm projects, and provide a global view thanks to their horizontal multidisciplinary knowledge of civil and administrative law. In addition to the cross-border nature of many of our projects, the advice provided by an international firm with an outstanding multicultural component such as ours becomes absolutely necessary.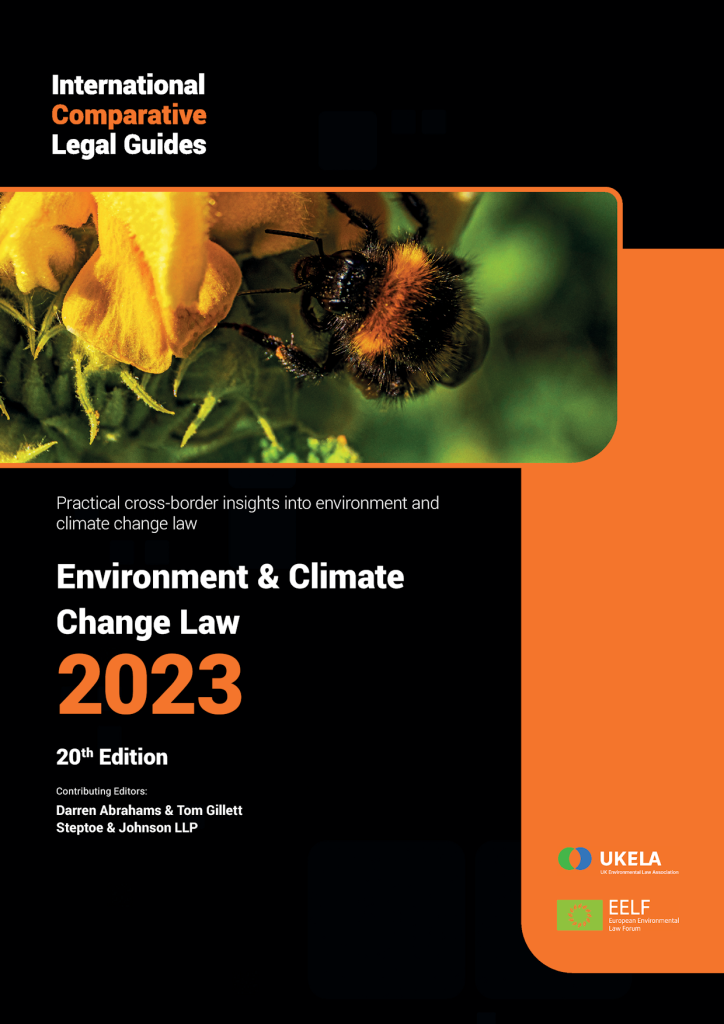 Lawyers Antonio C. Jiménez Abraham, Partner, and Fernando González Romero, associate, authors of the latest International Comparative Legal Guide - Environment & Climate Change Law 2023 (Spain Chapter), shed light on key aspects environment and climate change laws  in Spain here: Environment & Climate Change Laws and Regulations Report 2023 Spain (iclg.com).
This article was first published in ICLG - Environment & Climate Change Law.